Composite industrial fan is an industrial fan with the optimal design and modern technology on automatic CNC control line. The fan has low noise, large flow, high pressure, stable operation and low energy consumption, … used for suction and push systems.
Features of composite fan
Industrial exhaust fan composite design, indirect movement through belt, using common motor indirect motion and fan cover is made of 6-leaf composite resin made from high strength composite plastic.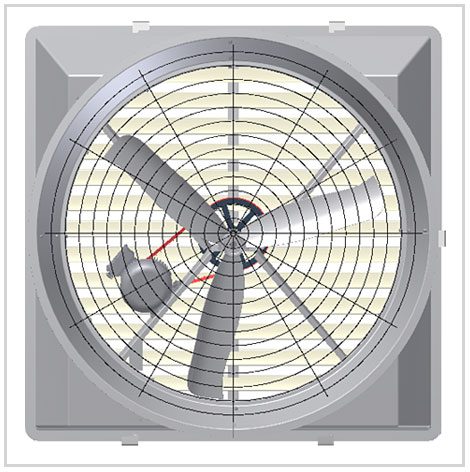 Properties of composite industrial exhaust fans:
Material: By composite that is high durability, anti-ultraviolet, acid, anti-rust and corrosion.
Waterproof, does not include a combination of metal.
Low noise, high wind flow.
The fan has shutters and long tail-speakers outside so it can be used to prevent rain from getting into the workshop.
Industrial fans are one of the most cost-effective cooling products today, not only as input costs but also extremely low cost of electricity consumption of only half of the power consumption of air conditioners. Industrial fan maintenance and cleaning is also quite simple, you can completely do it yourself without hiring more outside workers.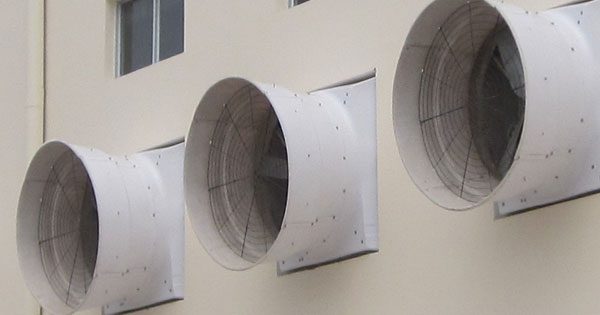 In industrial fan cooling system is considered as the heart of the system, if the selected fan system fails to meet the parameters and design requirements, it will directly affect the system of machine lines. drying when operating. Therefore, when choosing a fan, it is necessary to choose the reputable and professional suppliers. A new healthy heart looks forward to getting the best body.
With many years of experience in the field of industrial fan assembly and distribution, Huynh Thao Fans believes in bringing the best quality products to the market.
Customers want buy Composite industrial fan please contact us by: 028. 6678 3276 – 0909 668 779 For advice and fastest support.