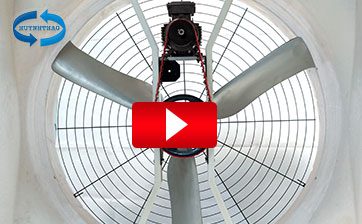 HUYNH THAO M.E.R COMPANY LIMITED
Our company is a leading companies specializing in designing, manufacturing of superior composite exhaust fans, cooling paper and installing cooling ventilation systems for industrial factories and poultry farms to reach the most efficient. Our company has a team of experienced workers ready to solve the problems from customers. The best service is our motto.
Quality Policy: To meet the needs of clients, confirming the Company's brand in the market, the Board of Directors and the entire of HuynhThao committed to implement the quality policy as follows:
Products:
+ Be steady in quality
+ Diversity meet customer needs
+ Expanding the distribution networks across the country.
Price:
+ Always compete with market
+ Warranty service and maintenance of thoughtful and professional
Progress of works: Always complete the construction progress on schedule.
Business policy: Customers view information about products and services of the company, then contact the company by: 028 3791 1779 – 0909 668 779 – Email: info@huynhthaofans.com
After receiving the information, if you order in bulk or large projects, employees of the company would come in person to the survey, specific advice, design and quotation to the customer (customer Free Service).
Then the two sides will negotiate, conduct contract for construction and installation as well as the manner of delivery and payment.
Our products are premium products and provided a warranty of 12 months or more (depending on the product).
After the warranty period, the company still spends preferential policies for customers in supporting the maintenance repair and replacement of components and spare parts …